Blog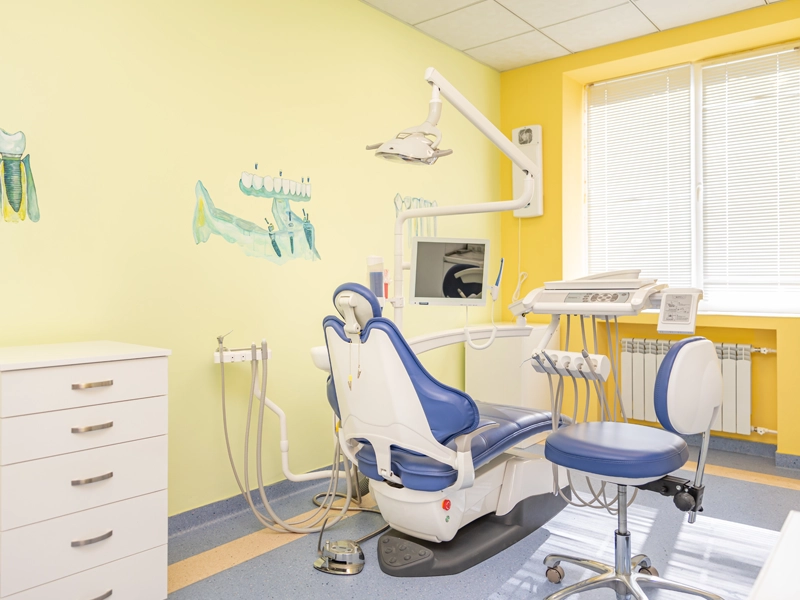 Dental Service
31.01.2023
Patients about us

I want to express my deep gratitude to the wonderful surgeon Ara Vardanyan, who did the impossible to save me from unbearable health problems. I want to express my admiration for Dr. Gevorg Harutyunyan, who deserves the title of a real doctor. A wonderful doctor, a man with great human values, who becomes a native of the patient in a matter of days. At such moments, you are filled with pride, calmly that there are such people next to us. Thank you so much for being so caring and professional to me.

A medical center that works wonders. I am grateful to all the staff of the Intensive Care Unit and my doctor Karine Balasanyan.

Lady Zone Gym coach: my health worsened during training with heavy weights. I was taken to MC Erebouni by an ambulance. Then was taken to the Pain Center, where I was admitted by the young and wonderful Dr. Mariam Manukyan.Being a professional in her field, she was able to bring me out of a difficult condition. Thank you that we still have compassionate, competent doctors.

The entire staff of the hospital shows a very high-quality, responsible and caring attitude to all patients, for which thanks to all the staff, especially Dr.Armine Sanamyan and Dr. Ara Vardanyan.)))

I express my deep gratitude to the head of the Admission Department of MC Erebouni Dr. Armine Sanamyan, the doctors of the department Maria Stepanyan, Marina Khazazyan, the surgeon of the Vascular Surgery Department Dr. Narek Kirakosyan, all the staff of the Intensive Care Unit, all the staff of the Urology Department, for the care and attention given to my husband Van Hakobyan, as a result of which, having overcome difficulties, my husband is recovering.

My humbleness and gratitude to the entire staff of the gynecology department of Erebuni, led by obstetricians Sukiasyan Milena Dmitrievna and Poghosyan Andranik Poghosovich, for their high professionalism, caring and warm attitude and unfaithful adherence to the Hippocratic Oath. Each of us at some stage of life deals with a health problem. I am not an exception, who, being born in the family of a doctor, having the profession of an ecologist and 22 years of experience as an HR manager, nevertheless, in the Armenian version, I turn to a doctor in case of "the knife reaching the bone". was also another vital organ. Thanks to the high professional knowledge and golden hands of my dear doctors, the 3-hour operation was successful, no other organs were damaged. The 4 postoperative days were spent at the clinic in a clean, tastefully furnished ward, surrounded by the attentive, friendly and selfless attitude of the entire staff. You bring life, thinking about you brings an involuntary smile to my face. Thank you so much for everything, from the cleaner to the manager...

I express my deep gratitude to MC Erebouni, especially to all the staff of the neurological and neurosurgical clinic. Professor M.A. Eghunyan, Head of Spine pathology Service Dr. Karapet G. Momjyan., treating doctor E. V. Asatryan. Remaining faithful to the Hippocratic oath, you have shown high human values, be healthy dear doctors.

I want to thank the head of the Department of the 6th floor Dr. Ara Vardanyan, Dr. Gevorg and Dr. Tigranuhi for their dedication and sparing no effort and energy so that their patient was healthy and recovered.

From the bottom of my heart, I thank Professor Mamikon Eghunyan (Head of the Department of Neurosurgery), neurosurgeon Nairi Margaryan and anesthesiologist Vardan Arakelyan for their high professionalism, dedication and love both for their work and for patients. Thank you very much and bow low for your diligence, warmth and cordiality. I want to wish you health, well-being in all spheres of life, a peaceful sky over your head, prosperity! I am sincerely grateful to all the hospital staff for their friendly and professional attitude.

Thank you to MC Erebouni, especially Dr. Tigran Haykovich!!! The one and only for our family! For his attentive and professional attitude to the patient. Our two children only strengthen the correctness of our choice about 6 years ago, since we were looking for a doctor for about 1.5 months and finally found him in the MC Erebuni in the person of Tigran Haykovich!!!!! Wishing health to all doctors!

With deep respect, I express my gratitude to the head of the Surgery Department of MC Erebouni Dr. Ara Vardanyan for a complex surgery on the stomach, which went without complications. I express my gratitude to Dr. Gevorg Harutyunyan and the entire staff of the department for their kind and warm disinterested attitude

Many thanks to the staff and all departments of Erebouni MC. Every time I came to the hospital, I received high service. I am amazed at people who write negatively about certain doctors. Perhaps they wanted a fake case, but the doctor refused.

I express my deep gratitude to the entire team of Erebuni Medical Center's resuscitation department, experienced and caring doctors, especially the head of the department, Armen Muradyan, who spared no effort and energy in saving my son's life with his compassionate, caring and humane attitude. Now my son is by our side thanks to your doctors and Armen Muradyan. I will not forget you for the rest of my life, Mr. AMuradyan, for returning my son's life to me, I wish you health, may God's blessing be with you always, you have saved and will save many people's lives. Thank you and thank you again to you and all your medical workers. .