Most of the kidney diseases occur without any symptoms, and the pain is typical only for urolithiasis. So, kidney disease can be considered as the most dangerous diseases because for certain period they can be asymptomatic but continue insidiously develop.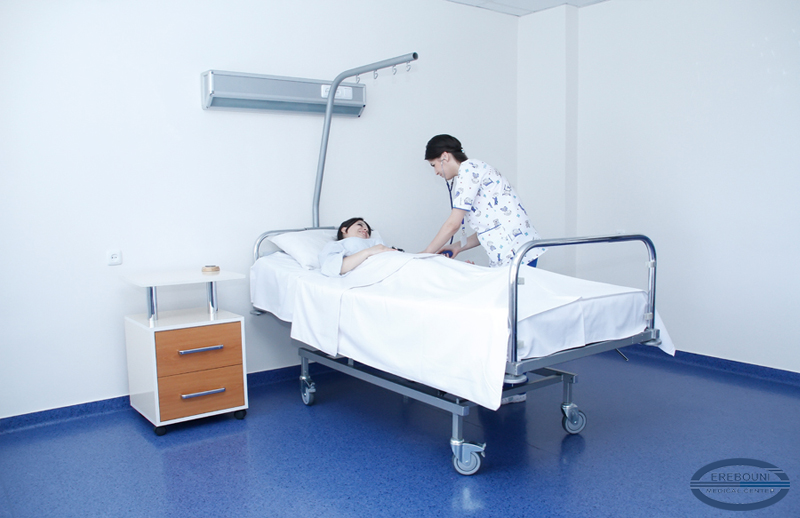 Most of the diseases affect the condition of kidneys. The reason for the kidneys diseases can be microbes, toxins, allergic reactions, complications of infectious diseases, cardiovascular, pulmonary, endocrine, autoimmune diseases, diseases of the blood, gastrointestinal tract, liver and metabolic disorders (diabetes, phosphoric-calcium metabolism) and more.

The symptoms of diseases of kidney and urinary tract are various and multiple: frequent, rare or painful urination, enuresis, changes in the volume of urine, its color and composition, swelling of the face and legs, pain in the lumbar region, and others. People suffering from these symptoms for a long time often do not seek medical attention, losing precious time. In this regard, doctors often have to contend with advanced forms of a disease of the kidneys. To avoid serious problems patients should see a nephrologist at the first symptoms to determine the correct diagnosis and start early treatment.

At the Department of Nephrology of MC Erebouni the patients with kidney diseases or pathology of kidney after some other diseases passes all necessary examination, obtains a correct diagnosis and appropriate treatment. The department accept and provide treatment of patients with following diseases:
Acute and chronic glomerulonephritis,
Chronic pyelonephritis,
Familial paroxysmal polyserositis
Amyloidosis of kidneys,
Acute and chronic renal failure,
Diabetic nephropathy,
Functional renal failure, which arose as a complication of rheumatic diseases,
Secondary glomerulonephritis in collagenosis,
Lupus nephritis.
Kidney affection in systemic vacuities
Vascular nephropathy
Hypertensive heart disease with renal impairment
Toxic and medicinal damage of kidney
The diagnosis and treatment of patients is provided on base of data from clinical and laboratory examination - common blood and urine tests, biochemical blood tests, hormonal and immunological tests, urinalysis and definition of sensitivity to antibiotics, biochemical urinalysis, urine cytology; instrumental tests - ultrasound, including Doppler, CT, PET-CT, intravenous urography, X-ray, isotopic examination, kidney biopsy, etc. These tests allow providing very careful examination of patients and diagnosis of kidney disease or other related pathologies that can affect renal function.

Every patient in the Department gets individual approach. The department successfully applies the methodologies, medication and diet therapy, which allows in the short period of time to terminate the exacerbation of the disease, to increase the period of remission in chronic diseases and to stop further progression of the disease.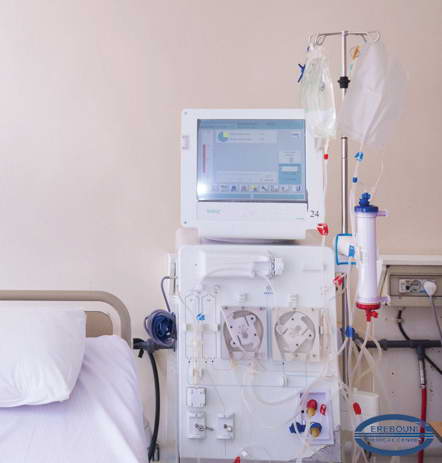 In cooperation with the specialists of the Department of Dialysis, on the basis of Nephrology Department the selection and treatment of patients requiring renal replacement therapy (dialysis) is conducted.

Hemodialysis is indicated for:
acute renal failure
chronic renal failure
severe intoxication (drugs, other types of toxins)
severe electrolyte imbalance
Patients that had been treated at the Department of Nephrology, stays under the supervision on outpatient basis and continue to receive consultation and medical care from the specialists of Department.

Department of Nephrology uses global standards and guidelines in its clinical activity to provide highly qualified and specialized nephrological medical care to its patients.

The specialists of the department are highly skilled and trained in well-known foreign clinics.
See more
The Department offers the full range of diagnostic and therapeutic services:
a full range of clinical and laboratory tests,
immunological studies,
ultrasound
endoscopy
X-ray
kidney biopsy,
computed tomography
angiography,
hemodialysis
The main priorities and activities of Nephrology Department are:
problems of hemodialysis in patients with renal disease
diagnosis and treatment of patients with acute and chronic pyelonephritis;
diagnosis and treatment of patients with acute and chronic nephropathy (diabetic nephropathy, urate nephropathy, and others).
diagnosis and treatment of glomerular lesions in patients with systemic connective tissue diseases or systemic vasculitis;
diagnosis and treatment of patients with chronic renal failure before dialysis
differential diagnosis and immunosuppressive therapy of patients with chronic glomerulonephritis