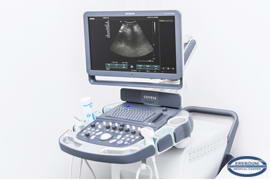 Department of Ultrasound Diagnostics of Erebouni Medical Centre has been replenished with the newest and modern ultrasound equipment of 2013 edition the Siemens Acuson x700. This equipment was presented by the Head of the Department Suren Petrosyan in our interview:
– Doctor Petrosyan , what kind of equipment is one you have get at your department and what are their capacities?
– This newest ultrasound equipment is perfectly designed for examination of organs located as deeply as well as superficially in our body for example mammary glands or genitalies. Those are more actual questions of the contemporary medicine.
– What are the obvious advantages of the newest devices in comparison with already existing ones?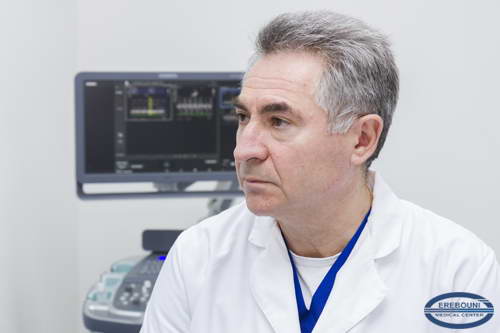 – The modern equipment has advantages because it has higher quality of the image, clear and accurate. The qualitative image allows in easier way to distinguish the pathology from normal state, to see more accurately what kind of processes take place inside of the organs, because even micro vascularization of the organ or tissue is clearly shown up. All this helps to make correct diagnosis and to discover the disease on the early stages.
The equipment of new generation also gives the opportunity for 3D and 4D – study.
– Have the new ultrasound equipment already tested? What are the results?
– Yes. Thanks to perfect visualization, the examination procedure became easier and effective. Working on this type of equipment is convenient as for the physician as well as for the patient because the time of the examination is and the time for timely organization of effective treatment is shortened.
– Where in our region besides Armenia there is such equipment?
– I cannot say for sure, but it is possible that nowhere else. This equipment is a novelty not only in Armenia, but all over the world. In European countries such equipment also started using recently.

– If there was any necessity for special training of department specialists?
– Our specialists already had experience of working with such kind of equipment, but they also attending to the international conferences and special training courses to improve their knowledge and skills and get acquaintance with other modern technologies.
Erebouni Medical Centre has always been distinguished by its best specialists and the modern equipment. The confirmation of it is the quantity of our patients.