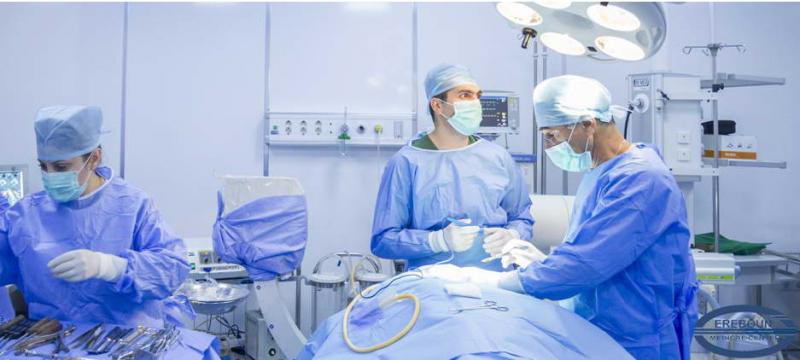 In 13.09.2016 a 34-y/o woman after the traffic accident has admitted to the ICU of MC Erebouni with the fracture–dislocation of the C2 vertebra, fracture of posterior fragments of C2 vertebra, marginal fracture of the Th1 body, compression and combined fracture of the body of Th10 vertebra, without any neurological complications.
According to CT- examinations was detected the fracture of the C2 vertebral body with 5 mm protrusion of the fragment to the spinal canal, with 5.5 mm anterior disposition of C2-C3, a fracture of the posterior arches (the left arch in the middle portion was fractured along its length with dislocation of bone fragments, the right arch - with transverse fracture with dislocation of fragments), with the fracture of the articular process on both sides with dislocation of fragments.
In 26.09.16., under the supervision of the Head of Department of Spine and Vertebral Surgery Dr.K.G. Momjyan, MD., under the general anesthesia one-stage surgery for reduction of dislocation and fixation of bone fragments was carried out: minimally invasive transpedicular fixation of Th10 vertebra and craniocervical fixation (occipitospondylodesis) of the cervical spine. The fixation was performed from both sides for lateral masses of C3-C4-C5 bodies and occipital bone with the use of screws and specially designed shank.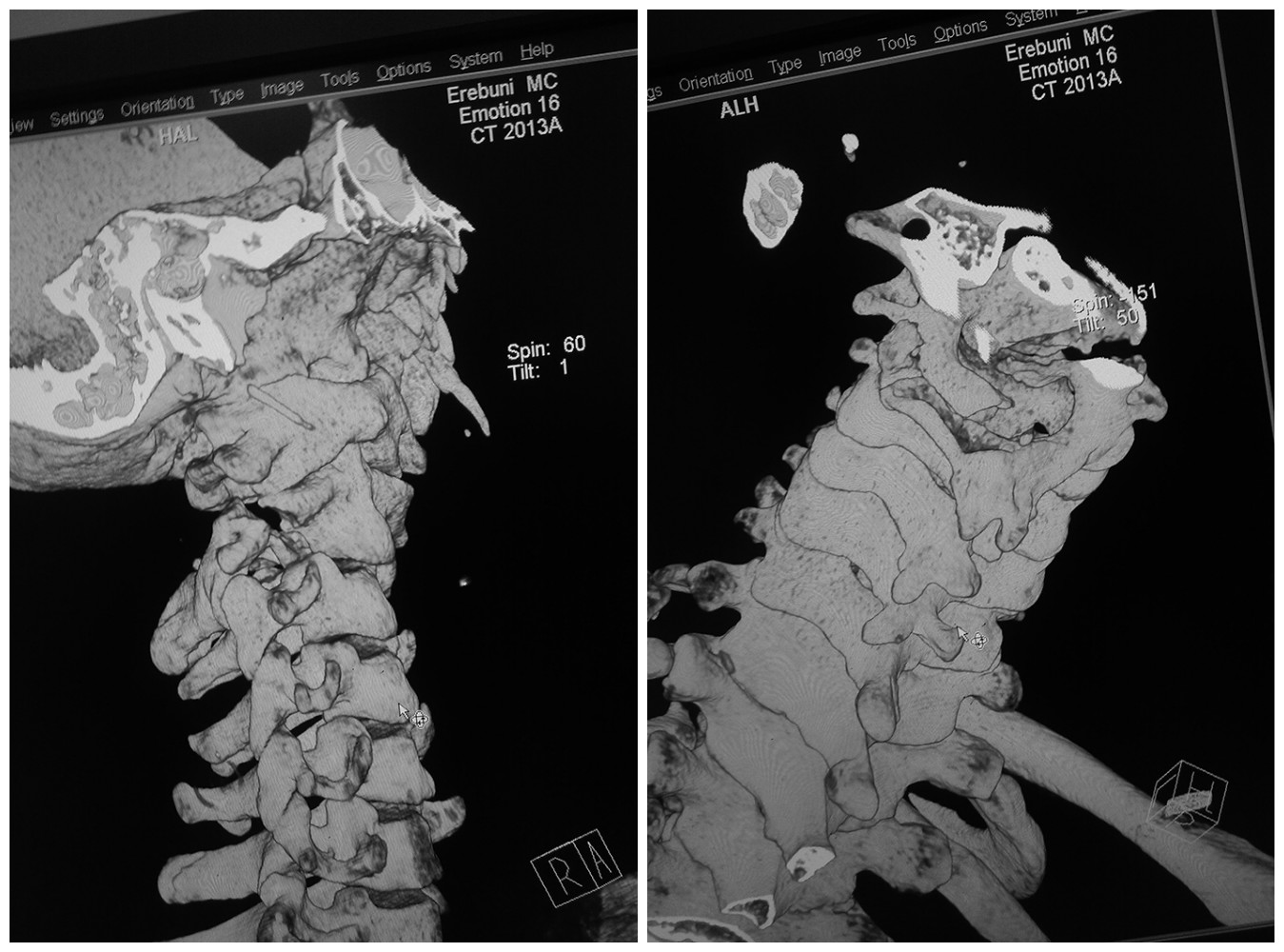 Post-operational period was uneventful; the patient was back on her feet on the second day with cervical retainer and was discharged on the 10 day.
Minimally invasive method of surgical treatment of spinal fracture in the Department of Spine and Vertebral Surgery of MC Erebuni has become the routine use. However, nothing stands still. The doctors of MC Erebuni constantly improve their knowledge; get acquainted with the innovations of the world medicine. Due to this today became possible to perform the unique one-stage surgery on multiple fractures of cervical and thoracic spine, which has been carried out for the first time in Armenia at the MC Erebouni. The implementation of such a highly complex surgical intervention has become possible due to professionalism and tem-work of the Center's specialists.