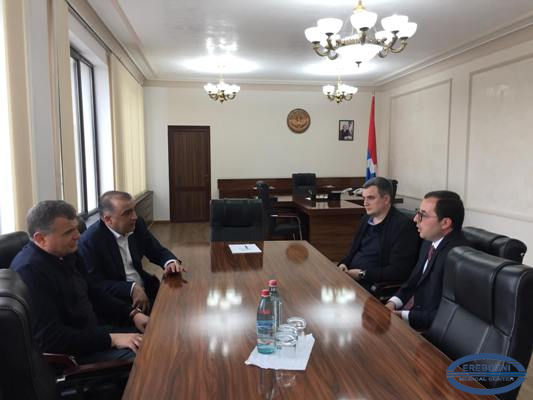 The doctors of MC Erebouni headed by Executive Director Mikael Manukyan visited Artsakh.
They provided free consultations and performed surgeries in Republican Medical Center in Stepanakert. In the team of doctors there are arrythmologist, urologist, rheumatologist, neurologist, allergologist and orthopedist.
Consultations and examinations of narrow specialists as well as 6 surgeries have been carried out during the visit. Cooperation between MC Erebouni and health care system in Artsakh has deepened since 2014, when Harutyun Kushkyan was appointed Minister of Health of the Nagorno Karabakh Republic.
During his tenure, the leading specialists of MC Erebouni and MC Nairi had always visited Artsakh, carried out free consultations, performed numerous, including exceptional surgeries.
The doctors of MC Erebouni were next to Artsakh doctors from the very first day of the April War.Within the framework of this visit Executive Director of MC Erebouni Mikael Manukyan met with Minister of Healthcare of Artsakh Arayik Baghryan.
Karen Bazyan, Director of the Republican Medical Center, also participated in the meeting.
They discussed the challenges, as well as outlined the prospects for further work.