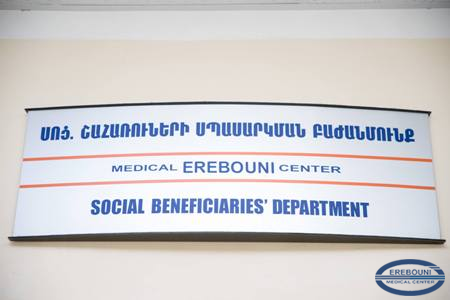 During the summer months thousands of social package beneficiaries applied to MC Erebouni. Preventive medical examinations, expensive diagnostic examinations, in-patient treatment and surgeries were carried out. This program has developed a new culture in preventive medicine giving an opportunity to reveal precancerous conditions and cancer at the early stages, which is the main guarantee of an effective treatment.
Diagnosis and treatment of cardiovascular diseases including stenting of the coronary arteries, ablations, complex cerebrovascular interventions were also performed.
For medical service of social package beneficiaries 10 million drams per year is provided.
It should be reminded, that the process of medical examination within the social package in MC Erebouni lasts a few hours enabling social package beneficiaries to save time.
For information, please call Social Beneficiaries` Department of MC Erebouni
Tel.: (055) 55 30 70