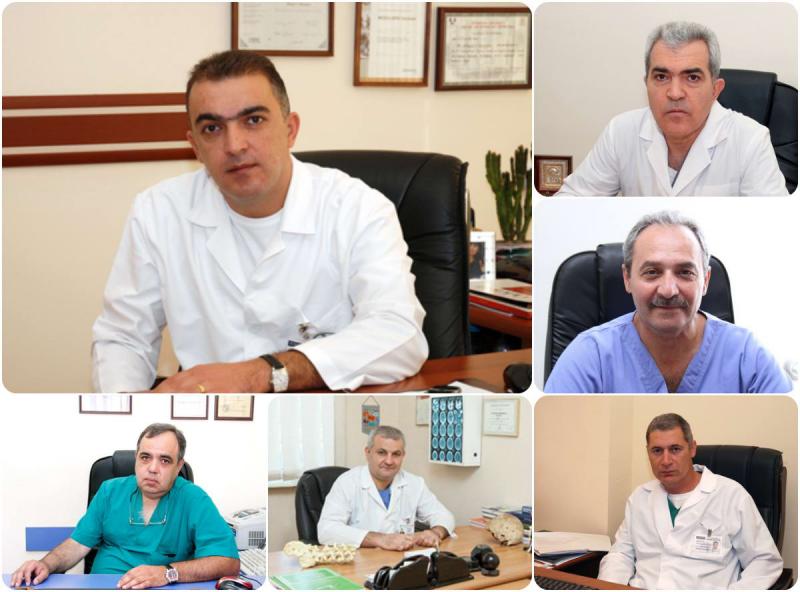 Pregnant MA, 1994y/b has attended to the ICU (intensive care unit) of Medical Center Erebouni in critical condition at 13.01.16. The clinical and laboratory tests were carried out, including an MRI (magnetic resonance imaging) of the brain. It has been diagnosed: Pregnancy 25 weeks, Epilepsy, Giant arteriovenous malformation in fronto-parietal region, Hemorrhagic Stroke (acute ischemic stroke), Intracerebral hematoma of the left hemisphere of the brain with leak into the ventricular system, Obstructive hydrocephalus, Spastic syndrome.
It was convened a multidisciplinary consultation of the specialists of the Medical Center Erebouni on behalf the Executive Director Prof. M.V.Manukyan (MD, PhD), director of the maternity clinic, a gynecologist-obstetrician, Dr. A.P.Pogosyana (MD, PhD), Chief neurosurgeon of MH RA, Head of the Chair of Neurosurgery of YSMU Prof. R.V. Fanarjyan, Head of Neurosurgery Clinic, Prof. M.A. Egunyan (MD, PhD), Head of the Department of neurosurgery Dr. V.G.Ambartsumyan (MD, PhD) and Head of Neurosurgery Service of Nairi Medical Center Dr. A.P. Hakobyan (MD). It was decided to perform an emergency surgery.
In 13.01.16 by Prof. M.A.Egunyan and Dr.V.G. Hambardzumyan was conducted extremely complicated surgery: Decompression resection trepanation of the left fronto-parietal-temporal region with the removal of intracerebral hematoma.
After surgery, pregnant was again transferred to the ICU (intensive care unit). Then, since 25.01.16. the pregnant received appropriate treatment in the Department of Neurology. In 12.02.16 the patient had been discharged from the hospital with the improvement and stabilization of the condition.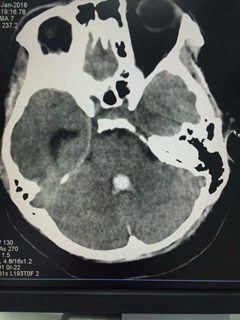 In 15.03.16 pregnant admitted to the Department of high risk pregnancy as antenatal hospitalization with diagnosis: Pregnancy 34 weeks. Condition after hemorrhagic stroke and craniotomy. Epilepsy. Right-sided hemiparesis. Anemia II degree.
It was convened a new consultation of multidisciplinary team, at which it was decided to perform the cesarean delivery. It was conducted under the supervision of the Director of Maternity Clinic Dr. A.P.Pogosyan (MD, PhD). In 18.03.16 was born a healthy boy.
The condition of the child and the mother in the post-operative period is stable. Both are in the postpartum department under the supervision of the specialists.
Such neurosurgical intervention in pregnant with positive outcome had been carried out first time in Armenia at the Erebouni Medical Center due to coordinated, professional, multidisciplinary teamwork of the specialists.