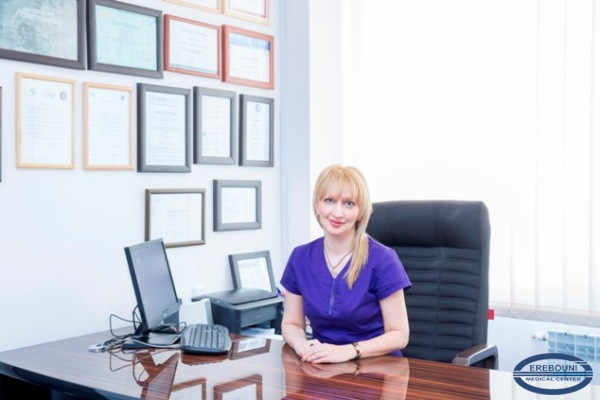 TUMOR BOARD was created in MC Erebouni. Taking into account the prevalence of oncological diseases and global challenges, by the order of General Director of MC Erebouni Professor Harutyun Kushkyan, a multidisciplinary team was created in the medical center, as it is commonly called TUMOR BOARD. Team to be headed by the Head of Department of Chemotherapy of MC Erebouni Dr. Haykuhi Geokchyan, MD.The team includes Head of Coloproctology Department Dr. Karen Shahnazaryan, Head of General & Thoracic Surgery Department Prof. Artak Hovhannisyan, Head of the Breast Unit Dr. Nerses Berberyan, radiologist of Computed Tomography Department Dr. Hayk Simonyan, as well as operating surgeons and doctors.
According to pathology, Head of Vascular and Laser Surgery Department Dr. Aram Badalyan, Head of Neck vessel surgery and stroke prevention unit Dr. Mesrop Shatakhyan, Head of Urology Department Dr. Tigran Karapetyan, Head of Neurosurgery Department Dr. Mamikon Eghunyan, Head of Endocrine Surgery Department Dr. Levon Mkhitaryan, as well as Head of Gynecological Oncology Service of Nairi MC Dr. Artem Stepanyan, may also be involved in the team.
The most important purpose of creating a Tumor Board is to improve the quality of oncology services provided at the medical center, in particular, the full involvement of surgeons in the treatment process of oncological diseases and the definition of administrative control.