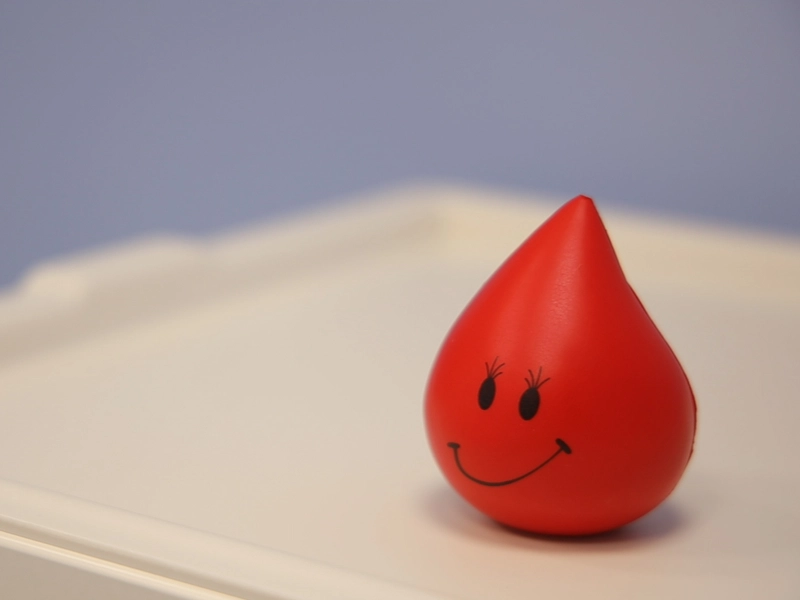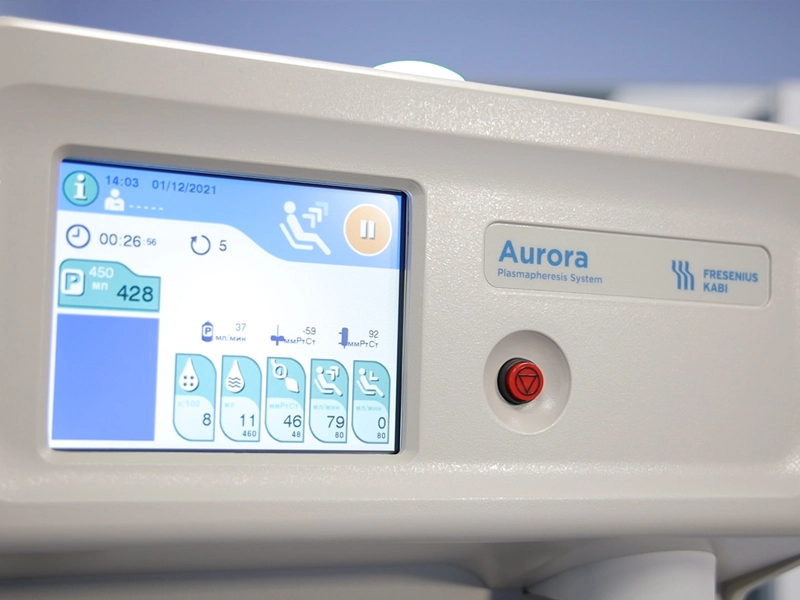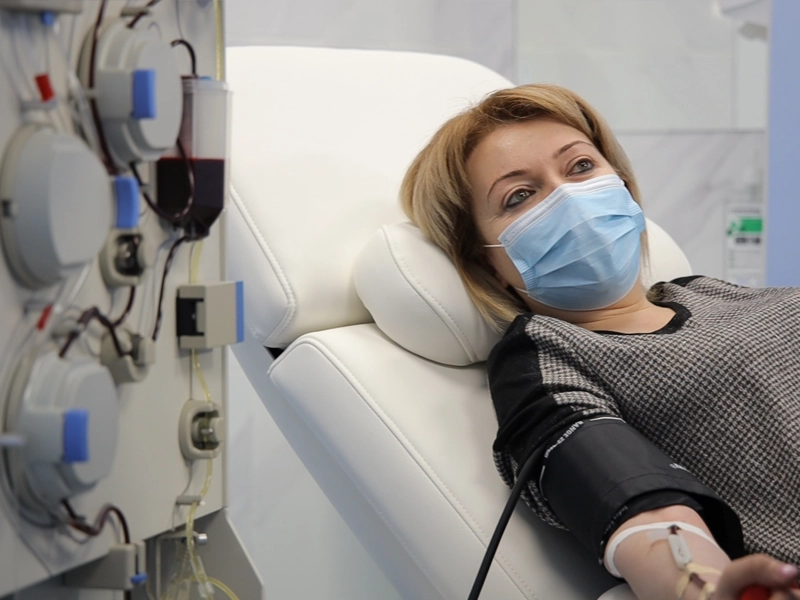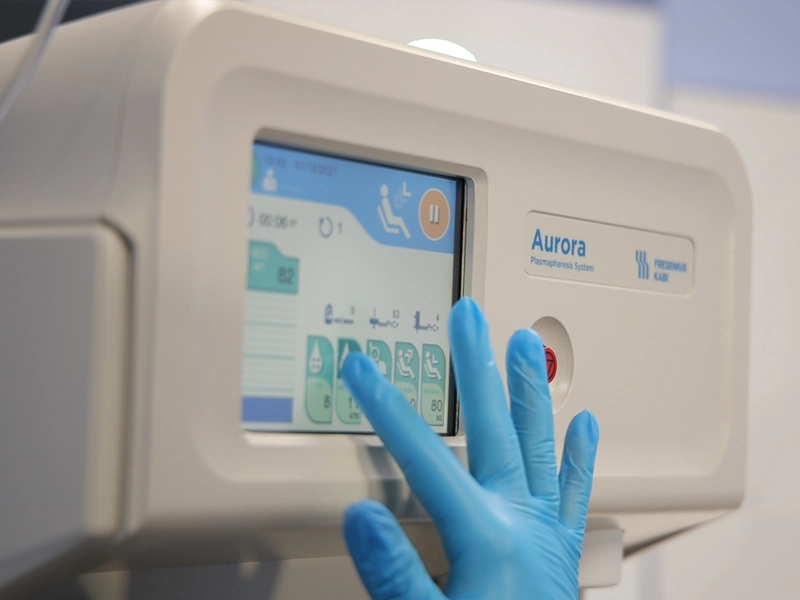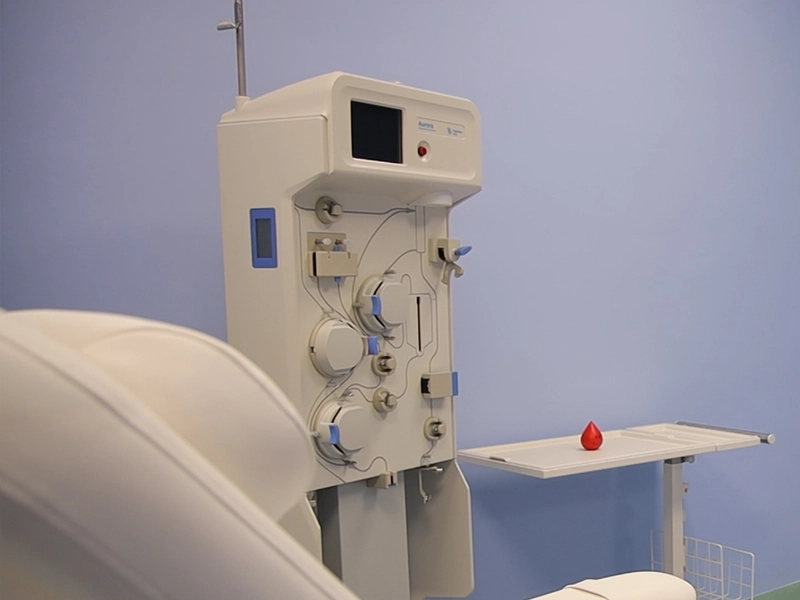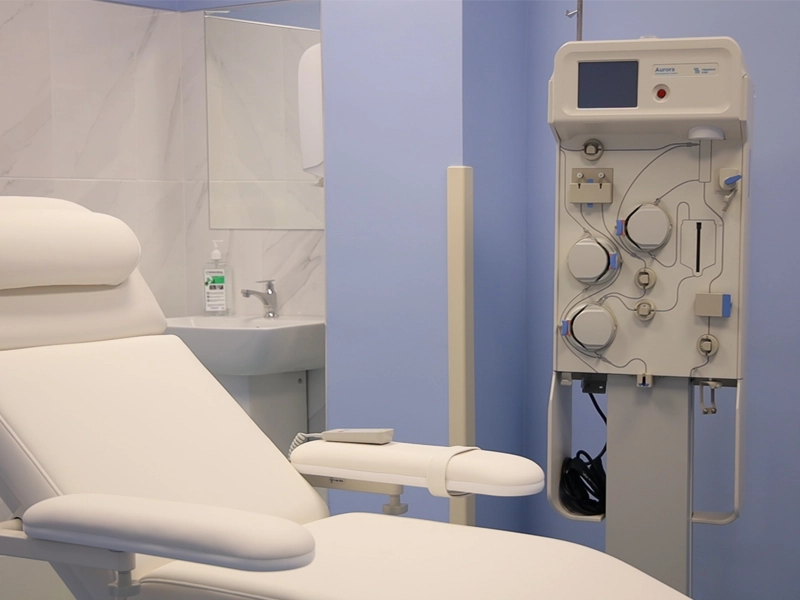 The Transfusion/ Plasmapheresis Service of MC Erebouni has been replenished with a new and modern Aurora Plasmapherese-System manufactured by the well-known German company Fresenius Kabi. It is used in the world's leading clinics and has a high level of security.This device is among the best not only in terms of safety, but also in terms of speed and comfort of the process. Plasmapheresis is indicated for diseases of organ systems.It is indicated for allergies, in particular for urticaria, rhinitis, bronchial asthma, atopic dermatitis. In modern medicine, plasmapheresis is also widely used in the combined treatment of endocrine, nervous, autoimmune, gastrointestinal, rheumatic diseases, as well as alcohol poisoning or abuse.With the help of a special filter, a certain amount of blood is collected from the vein. Plasma and other elements are released, the latter after purification return to the bloodstream without any losses. In other words, the already purified blood returns.And instead of the isolated plasma, the patient receives an appropriate amount of fluid.The size of the blood collection is individual, depends on the state of health and weight.
Advantages of plasmapheresis:
various harmful substances, allergens, toxins, blood clotting, pathological antibodies are removed from the blood circulation.
the immune system is activated, the body's resistance increases, allowing the body to fight against viral and bacterial infections.
improves blood parameters, saturates blood with oxygen.
Before making a decision, the relevant specialists carefully discuss, if necessary, laboratory and instrumental studies are carried out.In general, plasmapheresis is harmless. In MC Erebouni it is carried out with disposable filters in accordance with the latest standards.
See more