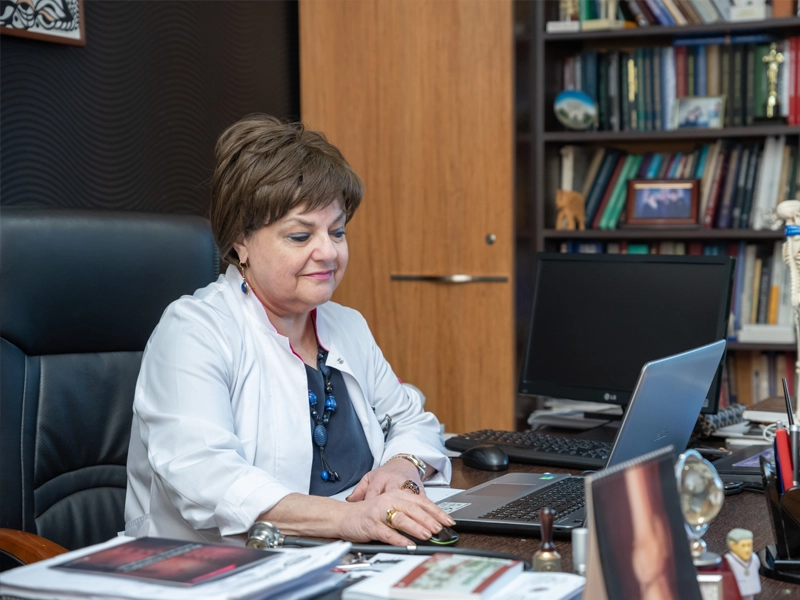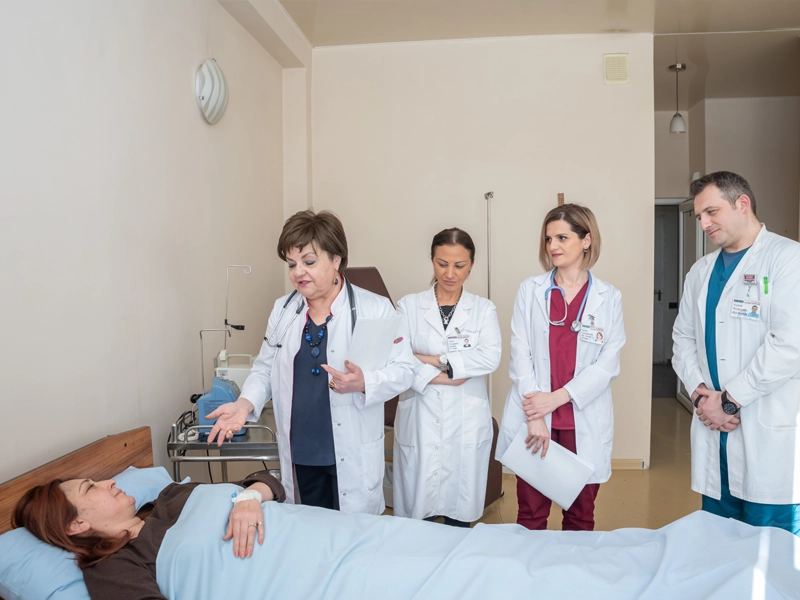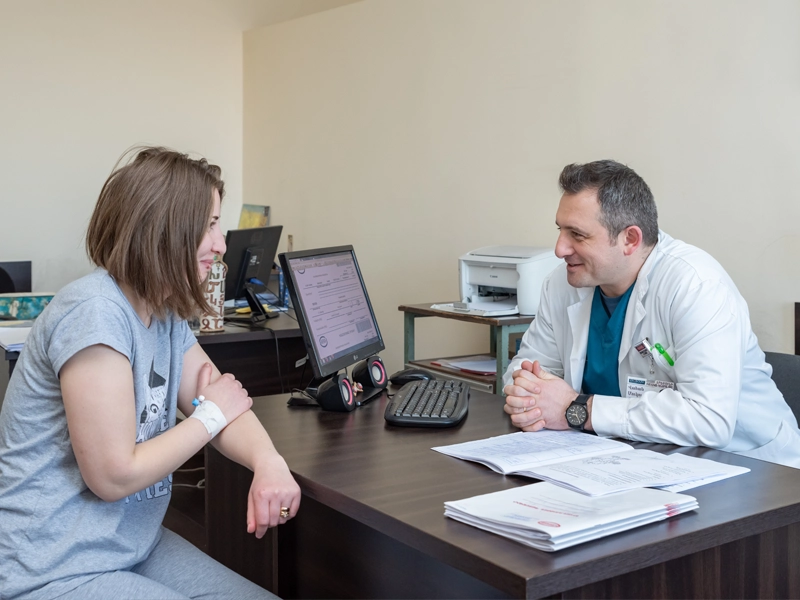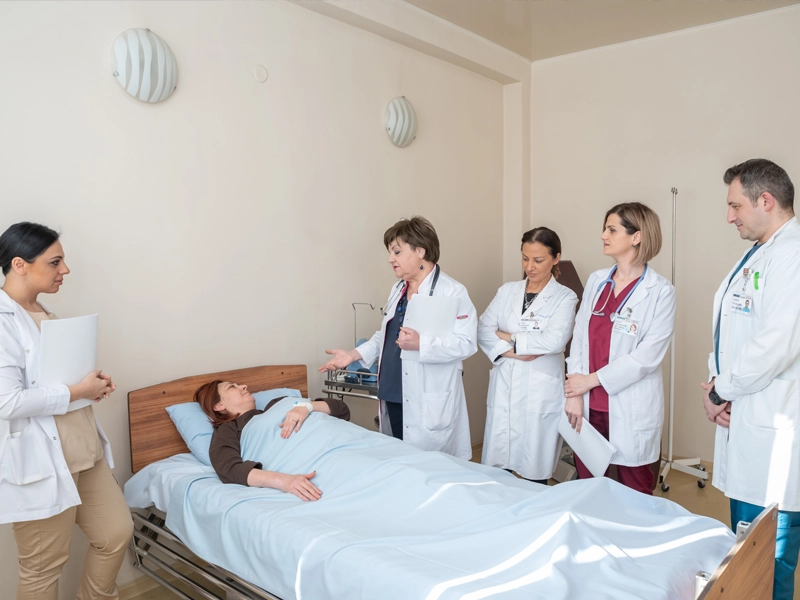 The most common symptoms of rheumatic diseases are a pain in the joints, muscles, appearing suddenly or gradually, pronounced swelling of the joints, stiffness in the movement in the joints, increase in skin temperature over the joints, fever, inflammatory changes in blood tests (high erythrocyte sedimentation rate, leukocytosis), etc.
The most important thing in rheumatology – is the early diagnostics and treatment that allows preserving the function of joints and inner organs and significantly improves the quality of life. That's why it is extremely important timely to appeal to the specialists for early diagnostics and treatment. Some rheumatologic diseases are impossible to treat completely. However, today there are treatments that can significantly reduce the symptoms of the disease, slowdown its progression and the development of disabling changes in joints, periarticular tissues, internal organs, improve the quality of life of patients. Sometimes the right time and the prescribed treatment can save the patient's life.Department of Rheumatology of Erebouni MC provides diagnosis and treatment of patients with inflammatory and destructive diseases of the musculoskeletal system, as well as patients with other connective tissue diseases, systemic vasculitis and other diseases accompanied by affection of the bones, joints and muscles:
Diffuse connective tissue disease
Systemic lupus erythematosus,
Scleroderma,
Dermatomyositis,
Rheumatism
Rheumatoid arthritis
Systemic vasculitis
Polyarteritis nodosa,
Microscopic polyangiitis,
Hemorrhagic vasculitis,
Churg-strauss syndrome,
Takayasu's disease,
Arthritis of various genesis
Gout and other microcrystalline arthritis,
Bechterew's disease (spondylitis deformans),
Strúmpell-marie disease (ankylosing spondylitis),
Deforming osteoarthritis
behcet's disease,
Department of Rheumatology serves about 600 patients a year, carries out a comprehensive diagnosis using modern medical equipment, providing consultation of multidisciplinary specialist's team (orthopedics, traumatology, cardiologists, neurologists, neurosurgeons, immunologists, etc.). It provides also treatment of the patients in accordance with international standards, using the latest effective methods and achievements in the field of rheumatology.The department is practicing both outpatient and inpatient service of patients, as well as opportunities for the treatment of patients on the day care base. Department of Rheumatology is one of the major clinical bases of the chair for postgraduate training "Narrow therapeutic specialties" of Yerevan State Medical University (Associate Professor A. Arojan, MD, PhD). The Department of Rheumatology also performs scientific activity and have presentations on international professional congresses and meetings. The staff of the department has been trained in leading foreign clinics.
See more