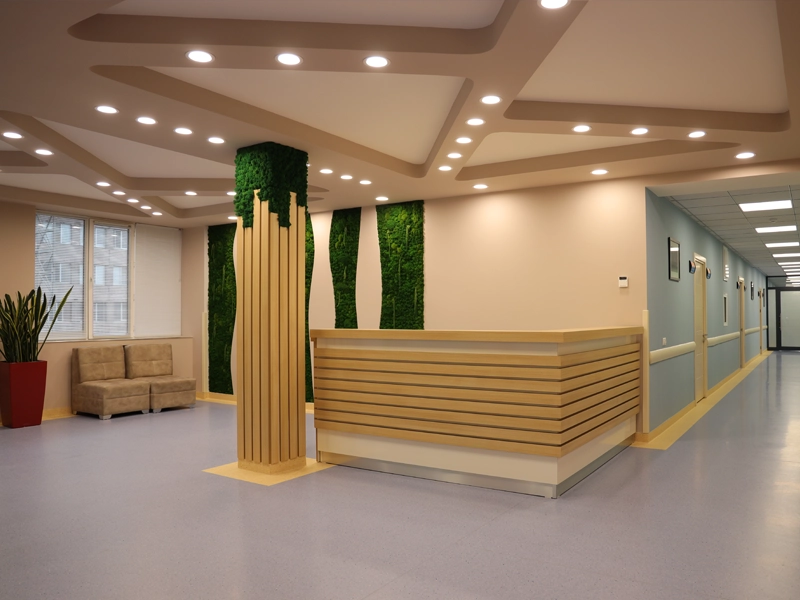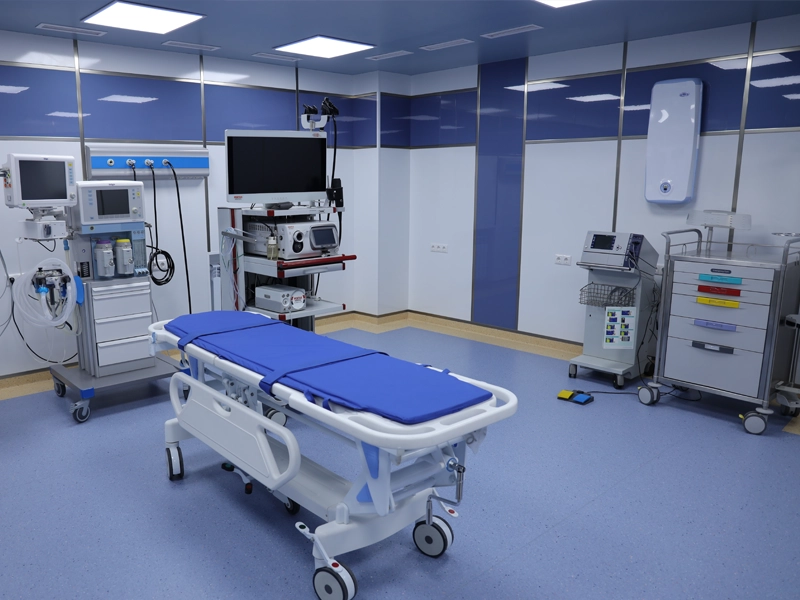 Diagnostic and therapeutic endoscopic interventions are carried out in Endoscopic Servic
esophagogastroduodenoscopy
colonoscopy
bronchoscopy
endoscopic retrograde Cholangiopancreatography (ERCHPG)
There are also surgical interventions, such as:
esophageal variceal ligation
esophageal, pyloroduodenal and colon stent insertion
endoscopic retrograde cholangiopancreatography (ERCP)
endoscopic papillosphincterotomy (EPST)
endoscopic gallbladder stenting (EGS)
endoscopic resection of the mucous membrane for precancerous polypoid growths
endoscopic gastrostomy formation
balloon dilation of achalasia
arge-scale surgical endoscopic interventions
argon plasma coagulation
The Department uses modern equipment that is still new in the republic. The department is equipped with a modern endoscope of the Japanese PENTAX medical company, which enables it to carry out the examinations of stomach and intestinal tract painlessly and without any difficulties. And in case of tumor detection, it is possible to perform surgery at the time of examination. The department is equipped with an endoscopic ultrasound system of the latest generation. The latest diagnostic device of the Japanese company Hitachi allows you to combine endoscopic examination with ultrasound diagnostics, obtaining an ultra-precise image with minimally invasive intervention. Endoscopic ultrasound diagnostics in modern medicine is considered the leading diagnostic method for lesions of the pancreas, liver, bile ducts and oncological diseases.
Phone number of Endoscopic Examination Service: 015 472318
See more