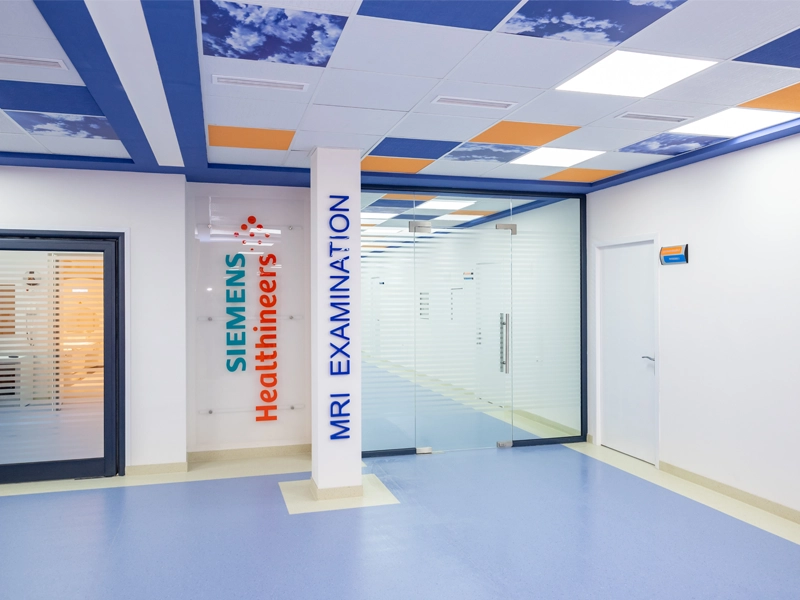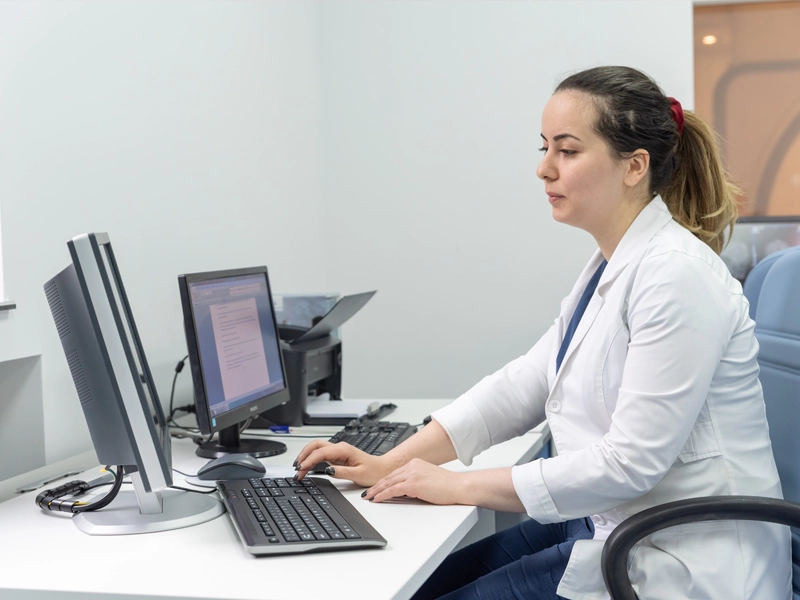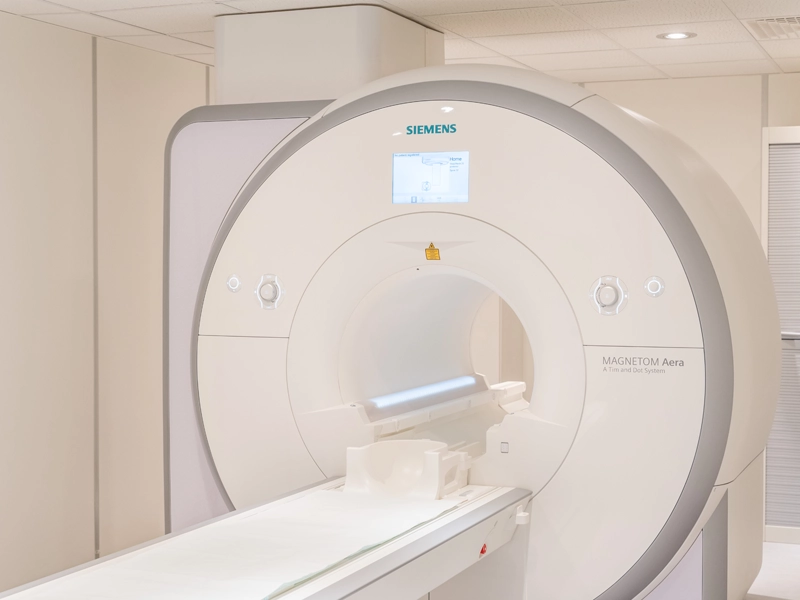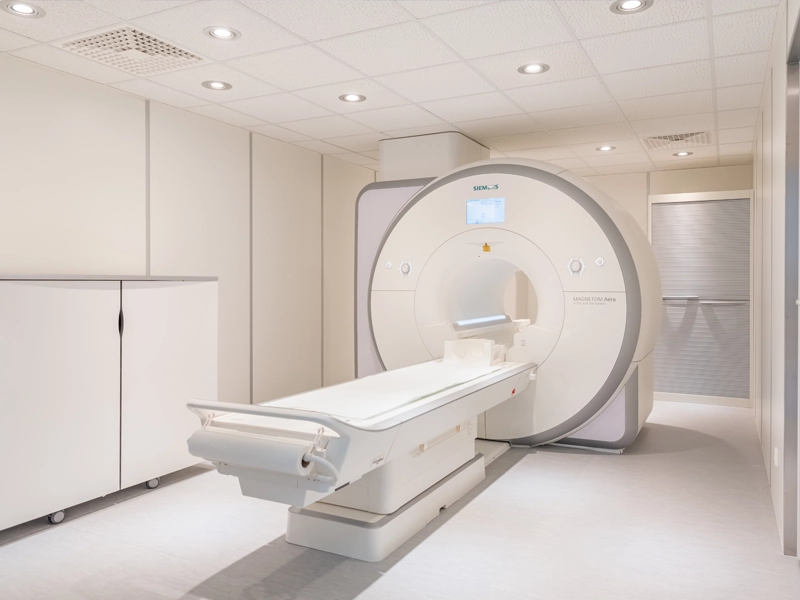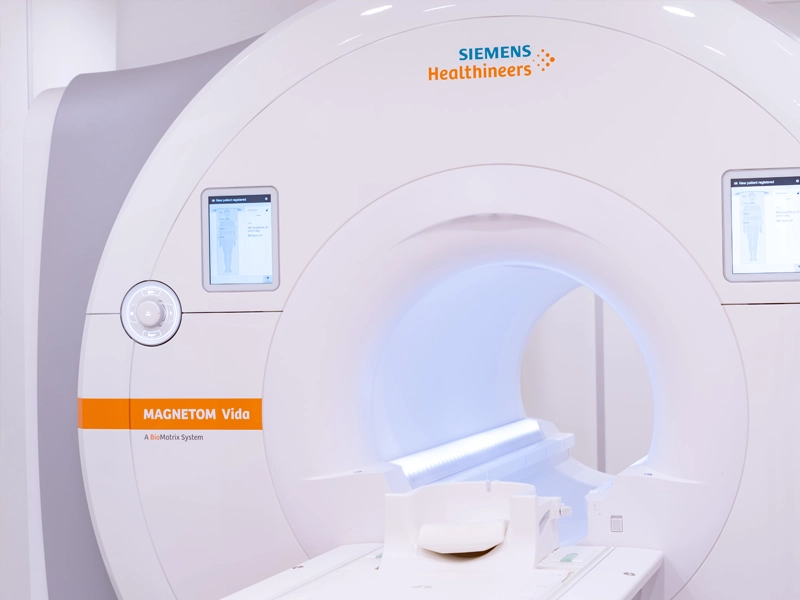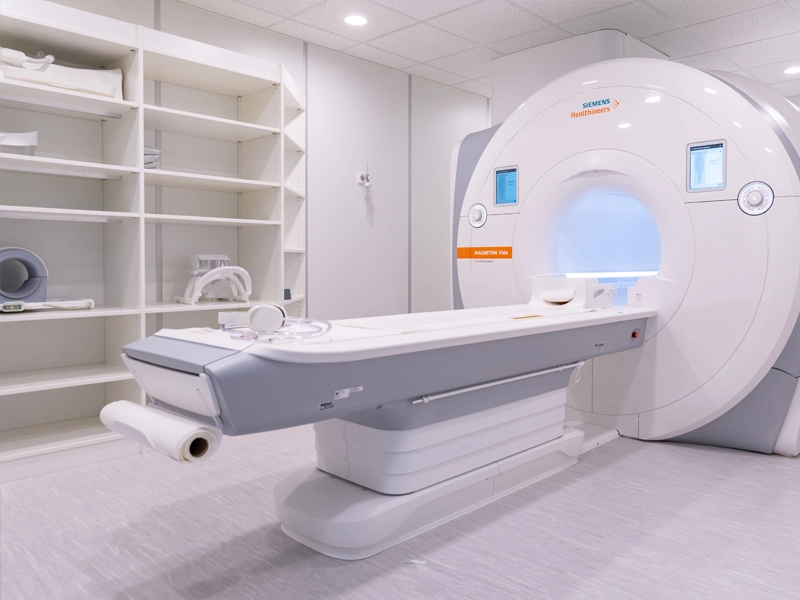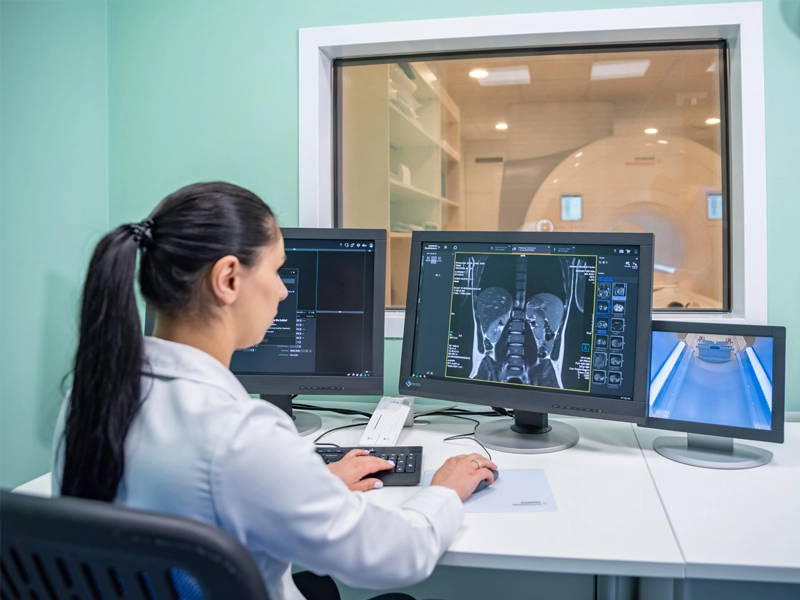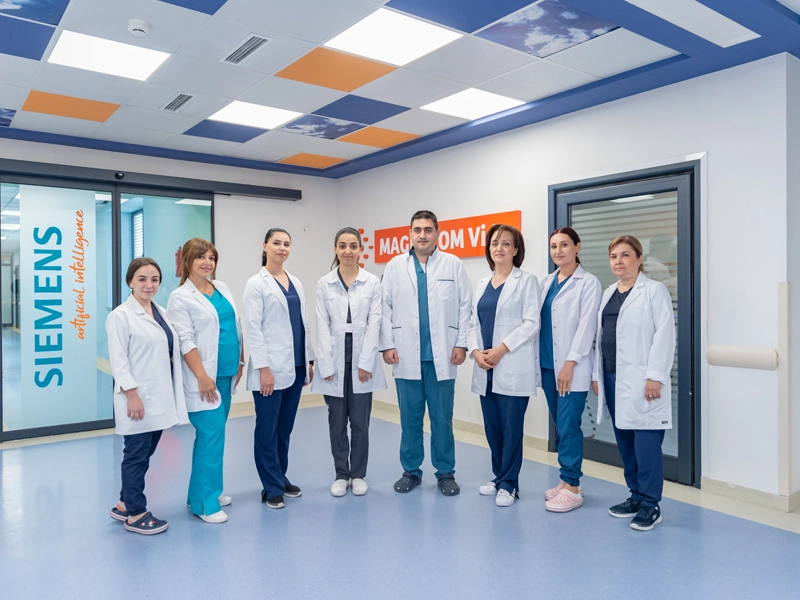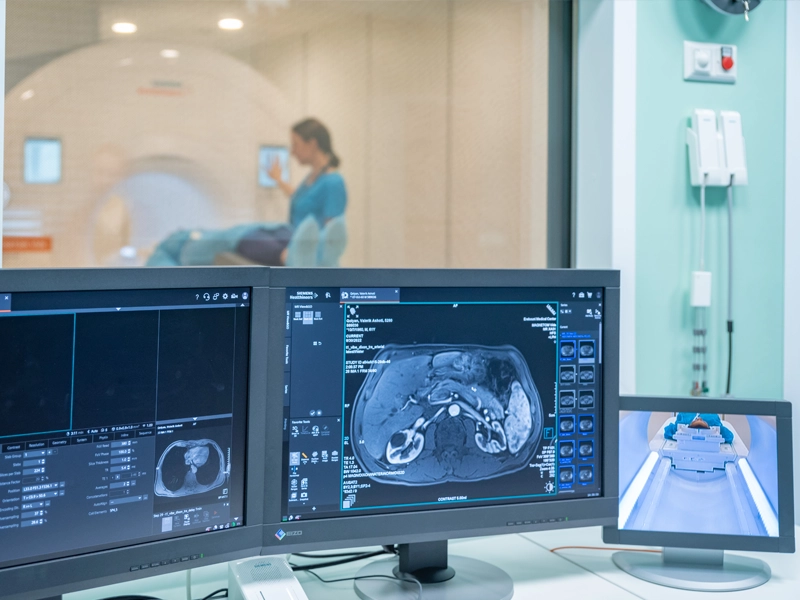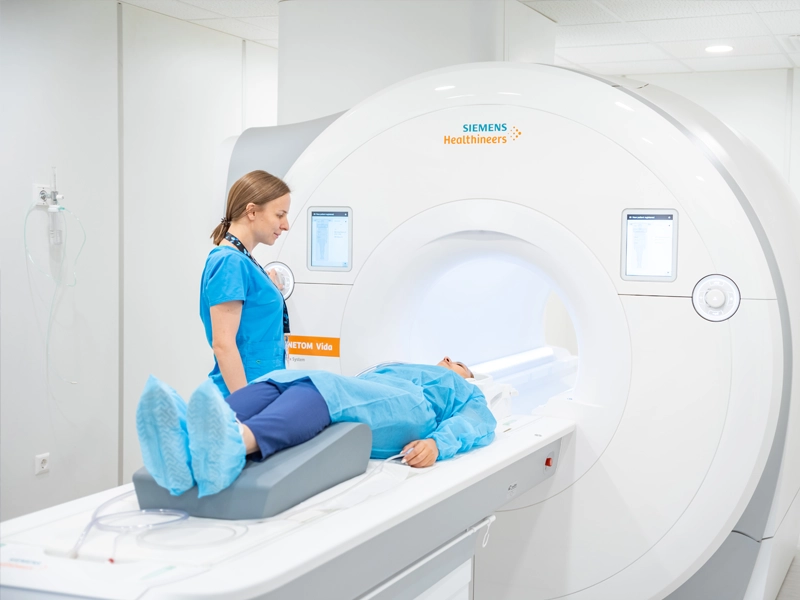 The Department of Magnetic Resonance Imaging of MC Erebouni is one of the leading departments of the republic, equipped with the latest equipment of new generation. The department is equipped with new Magnetom Aera 1.5T MRI Scanner and Magnetom Vida 3T MRI from Siemens.These new-generation magnetic resonance imaging devices conduct large-scale examinations in the shortest possible time. They have a powerful magnetic field and visibility, as a result of which the information is most accurate and clear, the image and the quality of the conclusion are ideal. MRI technologies offer you exceptional image quality and speed.One of the advantages of Magnetom Aera 1.5T MRI imaging technologies is the speed. Unlike old-generation magnetic resonance imaging scanners, new devices require only 5-20 minutes. It has a fast brain imaging program - GO Brain, with which the brain is examined in several positions at the touch of a button, using contrast agents if necessary.Whole-body diffusion-weighted MRI allows to scan the patient`s whole body, examine oncological patients by detecting all active sites at the same time, location and size of the tumor, as well as evaluate the results of chemotherapy and radiotherapy.Thanks to the artificial intelligence, MAGNETOM Vida 3 Tesla finds existing problems during diagnostics, classifies them, thereby helping the doctor to navigate and diagnose faster and accurately.The power of MRI 3 Tesla makes it possible to obtain the ultra-sharp images and ultra-precise conclusion, thus, Magnetom VIDA 3 Tesla provides exceptional quality and speed.Thanks to numerous functions and programs, MRI 3 Tesla allows you to shorten the exam period several times, up to 10 minutes.Department works 24/7.
Phone number of Magnetic Resonance Imaging (MRI) Service: 012.800.800
See more
Price list
This new generation MRI device has many advantages over the previous ones. It allows you to conduct large-scale exam in the shortest possible time, providing high-quality and clear images.
3 Tesla magnetic field strength, high visibility, ultra-sharp images and ultra-precise output. Thus, Magnetom VIDA 3 Teslaprovides exceptional quality and speed.
A device with many functions and software capabilities allows you to significantly reduce the time of the exam, up to 10 minutes:
The device also opens up new possibilities for some exams that were previously impossible.
Magnetom Vida 3 Tesla provides extensive exam capabilities for the diagnosis of various organs and systems, provides high-definition images. From the point of view of MRI diagnostics of various anatomical segments of the human body, central nervous system, muscular system, chest, spine, abdominal cavity and pelvic organs, with the help of this device, you can get the most accurate results.